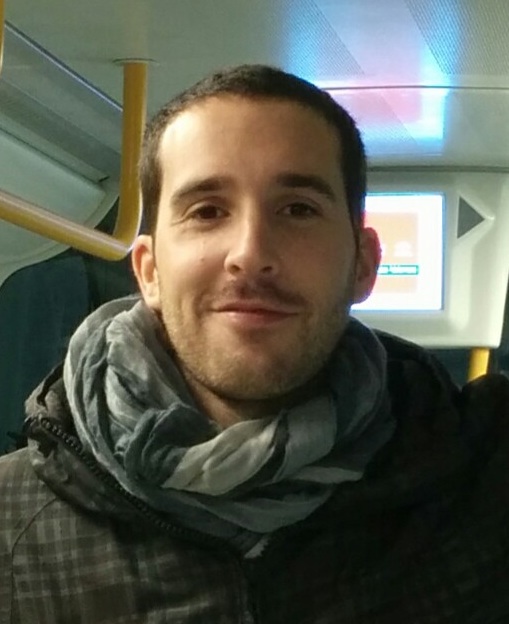 Antonio Vilches

Phd Student
Department of Computer Architecture
University of Malaga
Spain


Publications
This is a complete list of my research publications in chronological order.
Alternatively, you can see the publication list of the Parallel Programming Models and Compilers (PPMC) group.
Pipeline Template for Streaming Applications on Heterogeneous Chips
International Conference on Parallel Computing (ParCo) 2015, Edinburgh (UK), September, 2015.
Parallel Pipeline on Heterogeneous Multi-Processing Architectures
International Workshop on Reengineering for Parallelism in Heterogeneous Parallel Platforms (RePara'15) Co-Located with ISPA 2015, Helsinki (Finland), August 2015.
Adaptive Partitioning for Irregular Applications on Heterogeneous CPU-GPU Chips
International Conference on Computational Science (ICCS'15)
, Reykjavík (Iceland), June 2015.
Mapping streaming applications on commodity multi-CPU and GPU on-chip processors
IEEE Transactions on Parallel and Distributed Systems (TPDS)
, 2015.
Reducing overheads of dynamic scheduling on heterogeneous chips
Workshop on High Performance Energy Efficient Embedded Systems Co-Located with HiPEAC 2015 (HIP3ES'15)
, Amsterdam (The Netherlands), January 2015.
Adaptive partitioning strategy for heterogeneous chips
25th Jornadas de Paralelismo (JP'14)
, Valladolid (Spain), September 2014.
Adaptive partitioning strategies for loop parallelism in heterogeneous architectures
12th Int'l. Conf. on High Performance Computing & Simulation (HPCS'14)
, Bologna (Italy), July 2014.
A novel loop scheduling strategy for heterogeneous chips
10th Advanced Computer Architecture and Compilation for Embedded Systems Summer School (ACACES'14)
, Fiuggi (Italy), July 2014.
Strategies for maximizing utilization on multi-CPU and multi-GPU heterogeneous architectures
Journal of Supercomputing
, 70 (2), pp 756-771, 2014.
A case study of oversubscription on multi-CPU & multi-GPU heterogeneous systems
13th Int'l. Conf. on Computational and Mathematical Methods in Science and Engineering (CMMSE'13)
, Cabo de Gata (Spain), June 2013.